The hope for many Eagles fans going into the draft was that the team would take a cornerback fairly early and have another surefire starting corner opposite Slay after the weekend.
Well, the Eagles did take a corner but not until round 4. Nothing against Zech McPhearson, who may prove to be a starter down the road, but it was not the splash fans hoped for. After day 2 of the draft, Howie Roseman was asked about not addressing the cornerback position to which he replied, "there's many ways to skin a cat." Roseman also mentioned the fact that the NFL season doesn't kickoff until September.
That tells me they are going to explore multiple options to try and fill the other two corner spots. I wanted to take a quick look at the different ways they might approach it.
Internal options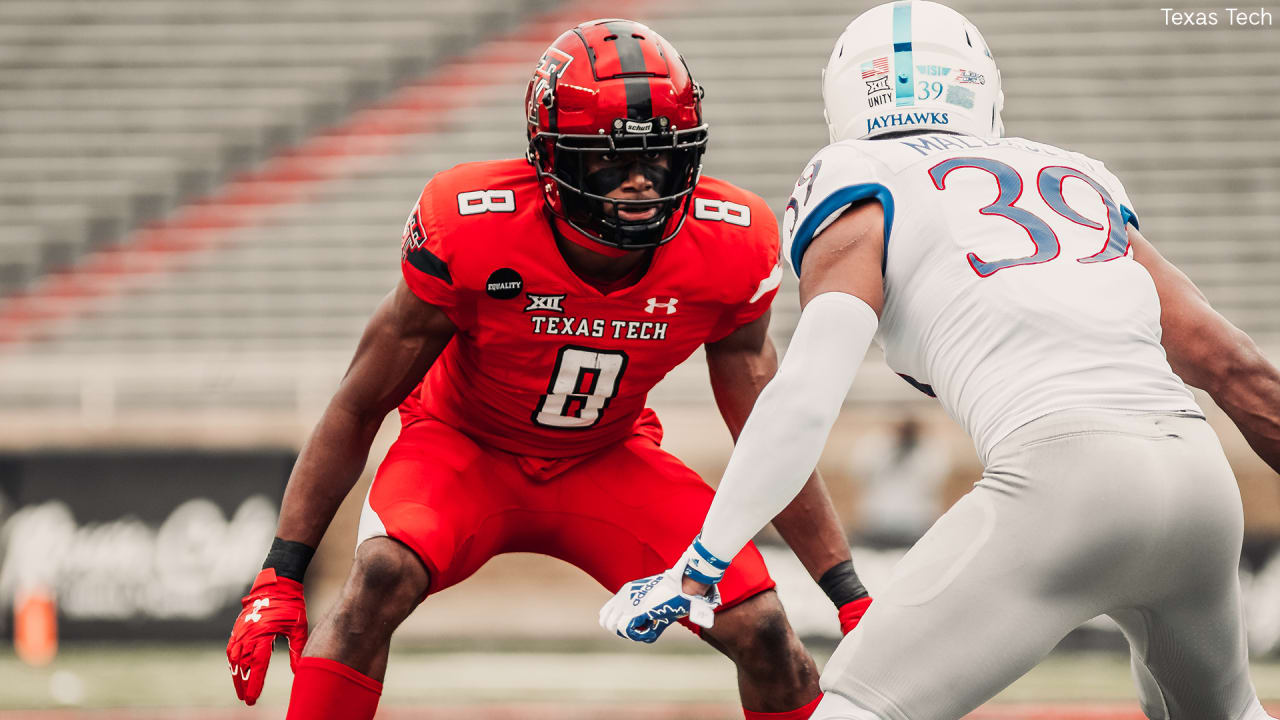 This is probably the least inspiring way of handling the corner spot. We could see a combination of Craig James, Avonte Maddox & Zech McPhearson.
This group is young and unproven, but the organization may feel confident enough in the coaching prowess of defensive backs coach, Dennard Wilson & defensive coordinator, Jonathan Gannon.
James brings experience in Mike Zimmer's defense having played for the Vikings as a rookie in 2018, which could give him a leg up on learning Gannon's defense seeing as he could pull from Gannon's former mentor. Maddox has been up and down but may be able to get back on track by moving back inside as a nickel corner. McPhearson has the ability to play either inside or outside and showed good awareness in zone coverage & the willingness to come up and make tackles. This is probably the worst case scenario and would mean they are going to try and trust the combination of defensive backs coaches and Jonathan Gannon to get the young guys ready to play.
Free Agent Options
Steven Nelson
7 Career Interceptions – 52 Pass Break-Ups
Seemingly the apple of Eagles fans and any other cornerback starved teams eye, Nelson has had an up and down career. His 2020 season was similar, not great but not terrible, somewhere right in between. According to PFF, he was targeted 76 times and allowed 43 receptions, which means he was thrown at quite a bit and surrendered a little over half of the targets. Slightly better than any other corner on the Eagles roster.
Nelson could come in and be an instant veteran starter to pair with Darius Slay and help stabilize a precarious cornerback situation. The tricky part will be creating the cap space to sign him. It would presumably come from releasing or trading TE Zach Ertz with a post June 1st designation that would save the Eagles around $8 million in salary cap. 
Brian Poole
7 Career Interceptions – 31 Pass Break-Ups
Poole may have played mostly the slot in his career so far but I don't think anyone should disregard the fact that the Eagles need to have, at minimum, 3 solid corners on the field most of the time. They currently have only one. If Jonathan Gannon and Dennard Wilson feel like Zech McPhearson can handle playing outside corner in the system full time, then upgrading the slot should be a no brainer. Avonte Maddox, who looks to be moving back inside, hasn't shown to be consistent as of yet. Poole has worked with Dennard Wilson with the Jets and could vouch for him. Last season, Poole amassed 44 tackles and 2 interceptions across 9 games (7 starts).
According to Spotrac, his current value is somewhere close to $4 million dollars per year, but there is a chance the Eagles could bring him slightly under that number. Overall, I believe the signing would still be an upgrade at the position.
Casey Hayward
23 Career Interceptions – 100 Pass Break-Ups
Hayward was once thought of as a top corner in the NFL. After being drafted by the Packers in the 2nd round of the 2012 draft, Hayward signed with the Chargers in 2016 and was a steady presence in the Chargers secondary for 5 years. Soon to be 32-years-old, he might be closer to the end of his career but, he is still fairly solid in coverage. He surrendered only 36 completions while being targeted 75 times (PFF).
He fits well in what could be a coverage scheme more reliant on zone schemes, particularly two high shells like Cover 2 and quarters. This would help mediate the potential speed deficiencies he may have closer to the end of his career. Another positive to signing Hayward is he could come at a more cost effective price as he is an older veteran who is still on the market. Overall, Hayward could come in and be an okay starter and a stop gap or bridge type player until the Eagles decide to address the position in the future. 
Potential Trade Candidates
Denver Broncos Corners
Broncos signed Kyle Fuller & Ronald Darby then drafted Patrick Surtain 9th overall. This pushes all the young players they had playing down the depth chart. Bryce Callahan, Duke Dawson and Michael Ojemudia are all fighting for spots. Even someone like Nate Hairston, who was already on the back end of the roster, is now probably on the outside looking in. Hairston has experience with Gannon as he played for the Indianapolis Colts in 2018.
The Eagles could throw mid to late round picks at the Broncos to see if they can pry one of those corners away to come in and compete. My preference would be Ojemudia, as he is a solid athlete with good size and instincts in zone coverage.
Mike Hughes
2 Career Interceptions – 28 Pass Break-Ups
Originally, I had planned to highlight several other corners on the Vikings roster that could be had for low cost. This was until Minnesota declined Hughes' 5th year option. If Gannon plans on running a similar defense to one of his mentors, Mike Zimmer, why not try to acquire a player that already plays for him and now that Hughes is potentially on short notice, why not trade him now and get something for him. Hughes is a former first round pick who made a name for himself as a tough corner with good ball skills and electric ability as a return man. However, it hasn't really materialized for him while with Minnesota. It could be a good chance to start fresh and cash in if he has a good year.
I can see this being a type of swing Howie Roseman would take if the price is right. It is a bit of a low-risk/high-reward situation and could add much needed talent to the cornerback room.
M.J. Stewart
2 Career Interceptions – 8 Pass Break-Ups
Stewart was drafted in 2018 by the Tampa Bay Buccaneers. Steward had brief success when given the opportunity until injury struck and he was waived by Tampa in 2020. He was then picked up by the Cleveland Browns. He played in all 16 games but did not start any of them but did record 2 interceptions and 3 passes defensed in limited playing time. Stewart, much like Mike Hughes, is a shorter stout corner. However, he plays physical and is a willing tackler. He may translate better inside, but can be viable outside. There are a few things that could make this trade possible. The Browns have Denzel Ward, Greedy Williams, and just drafted Greg Newsome in the first round. They also just signed Troy Hill, oh and their GM, Andrew Berry has worked with Howie Roseman.  
Josh Jackson
0 Career Interceptions – 12 Pass Break-Ups
Another corner from the 2018 class who hasn't been able to find his footing on his current team. Having played for the Packers the past few seasons, he has been stuck behind Jaire Alexander, Kevin King and most recently former Philadelphia Eagle, Chandon Sullivan. Given this and the new addition of Eric Stokes, his chances at playing time look slimmer than ever. Coming out, Jackson was thought of as a corner with great ball skills and good route anticipation. He would be another corner who could use a change of scenery and have the ability to be low risk high reward for the Eagles.
Cover Image Credit: Mitchell Leff/Getty Images