The Philadelphia Eagles haven't had a 1,000 yard rusher in 7 years. LeSean McCoy last eclipsed the millennium mark with 1,319 in 2014. But, the winds of change may be blowing through Philadelphia this upcoming season.
Miles Sanders was selected in the second round of the 2019 draft, making him the Eagles highest selected running back, coincidentally, since LeSean McCoy.
In his rookie season, Sanders amassed more rushing yards than any rookie in Eagles history. Sanders also hauled in 50 catches for 509 receiving yards to go along with his 818 rushing yards, resulting in the most yards from scrimmage (1,327) from any Eagles rookie ever.
However, in his sophomore season, things took a turn. After playing in all 16 games as a rookie, Sanders missed 4 games during the 2020 season. And when he was on the field, the offense was one dimensional. The Eagles run-pass ratio lacked balance and for Sanders, it put a cap on his ceiling for the 2020 season.
According to Football Database, in 1066 offensive plays, the Eagles passed the ball 663 times (62.2%) compared to 403 rushing attempts (37.8%). This 37.8% run frequency ranked 26th in the NFL.
In spite of this, Sanders still ranked in the top ten in both rushing yards per game (7th) and rushing yards per attempt (7th).
In 2020, the Eagles offense struggled mightily. The former franchise quarterback never found his footing, the offensive line trotted out an NFL record 14 different starting combinations, the wide receivers were inconsistent for most of the year, and a rookie quarterback with no real offseason (OTAs, Rookie Minicamp, Pre-season etc.) started the last four games of the season.
Sanders was unequivocally one of the few bright spots for the Eagles offense in 2020.
In the current age of the football, in which running backs are used in a multitude of ways: in the backfield as either a runner or pass catcher, out of the slot, or split out wide, versatility is essential to entering the upper echelon of NFL running backs. For Sanders, he's demonstrated the ability to be effective both as a runner and pass catcher in the past, but was ineffective in 2020 as a pass catcher.
Of course, it ultimately comes down to Sanders hauling in passes but to ignore the other factors at play would be injudicious.
Targets for Sanders in his rookie year compared to 2020 saw a difference of 11 (63 vs. 52). As stated above, the former franchise QB never found his footing within the offense.
Of quarterback's with at least 12 starts, Carson Wentz's completion percentage in 2020 (57.4) ranked 34th in the league. The chemistry between Wentz and not only Sanders, but the entire offense and offensive coaching staff, which saw a reshuffling of its structure in the off-season, was a hot topic throughout the season. The lack-thereof manifested itself on the field. At the same time, however, the onus is on the coaching staff to get any dilemmas within the offense ironed out. Doug Pederson failed to fix this.
One of the overarching themes throughout the first two years of Sanders NFL career has been inconsistency. Inconsistency by Sanders himself as a pass catcher and inconsistency with how much commitment to running the the ball existed under Doug Pederson.
But that's where things change moving forward.
Nick Sirianni's "specialty" is, without a doubt, wide receiver. But, one of the main responsibilities Sirianni held during his 3 years as Colts offensive coordinator was central to ensuring production out of the running back position.
He didn't have play-calling responsibilities but, according to The Indianapolis Star, one of Sirianni's game-day tasks was to remind Frank Reich to run the football and stay balanced.
But besides just running the ball, it's how the Colts were successful within the running game.
The Frank Reich-Nick Sirianni led offense utilized a variety of schematics in their running game. Inside zone, outside zone, power, and pin and pull schemes.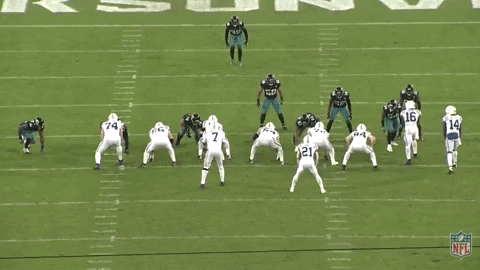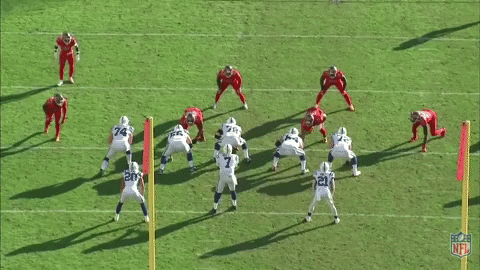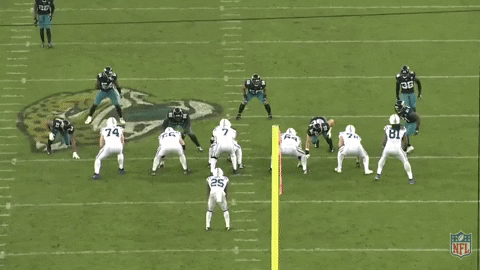 In the passing game, the Colts offense also got the running backs involved. From 2018 to 2020, Colts running backs amassed 349 targets, 2,033 yards, and 8 receiving touchdowns.
Once Reich left for Indianapolis, the Eagles became a predominantly zone running based offense. It's understandable, considering 73% of Miles Sanders carries at Penn State in 2018 came on plays with zone blocking in which he averaged 6.1 yards per carry.
However, the lack of consistency and variety within the running game made for a one dimensional and predictable run offense for the Eagles. Of course, the injuries suffered by Eagles offensive lineman over the last few years have to be taken into account when analyzing the running game, but the ostensible abandonment of it altogether isn't a winning recipe.
According to Team Rankings, across Sirianni's 3 years with the Colts, their offense ranked 24th (2018), 5th (2019), and 9th (2020) in rushing play percentage. In those respective years, Indianapolis' rushing offense ranked 17th, 7th, and 11th.
For comparison (Courtesy of NBC Sports Philadelphia)
Colts from 2018-2020: 59.7 percent pass, 40.3 percent rush
Eagles from 2018-2020: 65.8 percent pass, 34.2 percent rush
Colts: 6th Highest Rushing Frequency – Eagles: 8th Lowest Rushing Frequency
According to Pro Football Focus, across the NFL, Sanders' ranked 22nd and 21st in carries for the 2019 and 2020 NFL seasons.
Of course the perplexity of the Eagles relationship with running the football is something to be looked at. Considering the Athletic's Sheil Kapadia, Bo Wulf and Zach Berman report that Eagles owner, Jeffery Lurie "questioned Pederson for running the ball too much," after the Eagles comeback 34-27 win over the Green Bay Packers at Lambeau Field and weeks later against the Buffalo Bills when the duo of Jordan Howard and Miles Sanders combined for 170 rushing yards and 2 touchdowns en-route to a 31-13 win, it's a factor that must be analyzed.
One of the most common sentiments in the current NFL is that, it's a passing league. However, numbers show teams that lean on the run a bit more tend to be more successful.
An article by Reuben Frank on NBC Sports Philadelphia, found that over the last 3 seasons the top 10 teams in terms of running frequency amassed a total record of 284-194-2. Only 2 of the 10 teams had a losing record. Conversely, of the top 10 teams in terms of pass frequency over the last 3 years, 7 had losing records.
While simply running the ball more won't eliminate or expunge any perceived shortcomings from Sanders in the running game or passing game, a more versatile and consistent rushing attack, and an altogether more balanced offense will benefit Sanders in a major way.
With a starting quarterback who has only started 4 career games, a top 10 offensive line that won't be as oft-injured as it was last season, and past philosophies that Sirianni has coached under that are engrained in balance on offense, it's feasible to expect Sanders to have a career year in both rushing attempts and production as both a runner and pass catcher.
Mandatory Cover Photo Credit: Kyle Terada-USA TODAY Sports